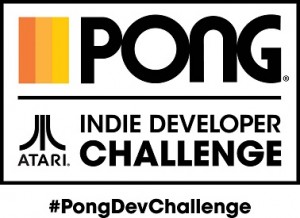 So, that Pong Indie Developer Challenge we told you about got a fair amount of entries. TriplePoint client Atari reports that 87 submissions got bounced their way, and despite their frantic paddle-moving skills, 20 of them managed to get past their best players. So, those 20 studios have now advanced to the semi-final round, where each entrant will have to actually make a working build of their proposed game, and then submit that. They've got just over a month to do so.
Yes, I'm aware the semi-finalists were not actually selected by playing Pong with them. I'm just saying it would have been cool if they were. The 20 remaining studios are:
Marc Goudet
Caldera Studios
Pegpeg
Kaazing
Delusions
Island Officials
Rafael Santillana
Andrew Sipotz
MadRuse Games
Fishbowl Productions, Inc.
zGames
Eppy Games
WorldHiveBrain
Producto Studios
Spantom Games
Autonomous Productions
Love at First Eye
SmugBee Games
Philosophy Major Studios
Meteo Studios
Who shall reach the final round, and who shall receive a thorough paddling?
Related posts: